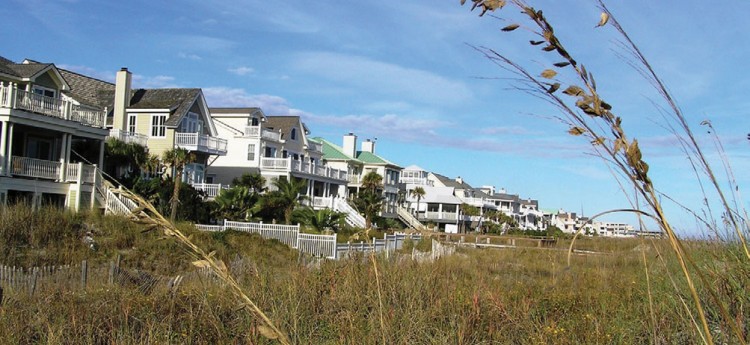 The Isle of Palms Is a magnet for short- and long-term vacation rentals. If you have the means to rent out a property on the island, the rewards are almost guaranteed. Properly handled, your rental property can be a great investment, but if it is poorly managed, it can instead become an overwhelming investment of your personal time without fully reaching its income potential.
The headache of managing bookings, marketing your property, being available around the clock to handle maintenance problems, scheduling cleanings and following up on damages or stolen property will have you thinking life at the beach really is a beach. Luckily, property management companies are there to do just that: manage your property so you can kick back and enjoy the ride. But with so many options, how do you choose the right one? Your rental property is a big investment, so doing your homework upfront will pay off in the long run.
1. Longevity in the Area: When evaluating a property manager or property management company, their experience in the area is invaluable. Property managers who have been working on the Isle of Palms for years have gotten to know and understand the local rental market and seasonality, as well as the rules and regulations of island rentals.
2. Fees and Contract Terms: It's important to know what you're getting involved with, so be sure to read the fine print before signing on the dotted line. Some things to consider: are on-site services included or à la carte? What are the terms of the contract? If possible, include an "out" option if the company doesn't live up to your standards, but be aware of possible penalties for breaching the contract early.
3. Booking Ability: Your vacation rental isn't going to book itself, but the property manager can help make it seem like it. If you plan to have the property manager handle the bookings, ask questions. Will your property be listed on top rental websites? If so, who covers that cost? What is the response time for booking questions? Are the marketing sites mobile-friendly? Can you book online with a credit card? In today's tech-savvy environment, you can only hope that's the case, but not everyone has moved to the cutting edge.
4. Communication: While you may not live there full-time, being in-the-know about your property is important. Ask how the property management company keeps in touch. Is there a regular schedule of communication such as updates, monthly reports and statements? Does the company perform walk-throughs after guests leave? How are damages and missing items handled?
5. Service Options: There are a lot of moving parts when it comes to managing vacation rentals. When choosing a property management company, it's important to ask what services are included in the property management company's fees and how payment is made. Does the company handle repairs, walk-throughs, check-ins, maintenance and housekeeping? What about fund collection from renters? Are there additional fees? If so, what for? What is paid upfront and what is paid on a recurring basis? What kind of reserve does the company require?
6. Maintenance: Let's be honest. Unfortunately, most renters don't treat your property like they would treat their own, so maintenance issues become commonplace. Ask the property management company if they have clearly defined procedures in place to handle both preventive and immediate maintenance issues. Do they have their own maintenance crew or do they work with preferred vendors? Is landscaping or lawn maintenance included? What about getting a variety of quotes or negotiating prices? How is the bill for this maintenance handled? It's a good idea to set a maximum amount the company can spend without contacting you.
7. Size Matters: Ask how many properties each manager handles, on average. Small companies are wonderful, but in the 24/7 world of property management, having several resources on call directly relates to timely responses and quality customer service when your renter discovers a maintenance emergency at midnight on a holiday. If your property manager is overloaded, his delayed response or lack of communication could set you up for bad reviews or demands for a refund, damaging your future business.
8. Field Research: When you've narrowed your search down to just a few, make time for a leisurely drive around the island to look at some of the properties the companies manage. Are they clean and free of glaring exterior or lawn maintenance issues? When you get home, do some more research. Are these properties advertised on popular rental websites that may charge a fee or only through free sources such as Craigslist? Are the ads clear, professional and appealing? What do the testimonials say?
9. Professional Affiliations: Trusting someone to manage your property – in most cases, a part of your income – can be daunting. You can rest easier knowing the company dedicates time and money toward continuing education in their field to offer you the best practices in the industry. Some notable certifications and trade organizations include the Institute of Real Estate Management, National Association of Residential Property Managers and the Community Associates Institute.
10. Trust Your Instinct: This is your property, your investment, your choice. Because every rental property and every rental property owner is different, there are no right or wrong answers to the questions outlined in this list. Having these facts upfront will help prevent unwelcome surprises down the road and help you decide if a particular company is right for your needs. If it doesn't feel right, keep looking.
Property management companies make the vacation rental process easy, but nobody ever said that finding the right company would be just as simple. Devoting some time to research the best option for you will ultimately make life at the beach a breeze.